NEWS
12.16.2015 - THANK YOU OTTAWA!
THANK YOU
to
Babes4Breasts
and All Donors!

$17,235

Raised by the Babes4Breasts 9th Annual Benefit Concert, CD sales, online silent auction and The Royal Oak and Beau's Brewery campaigns.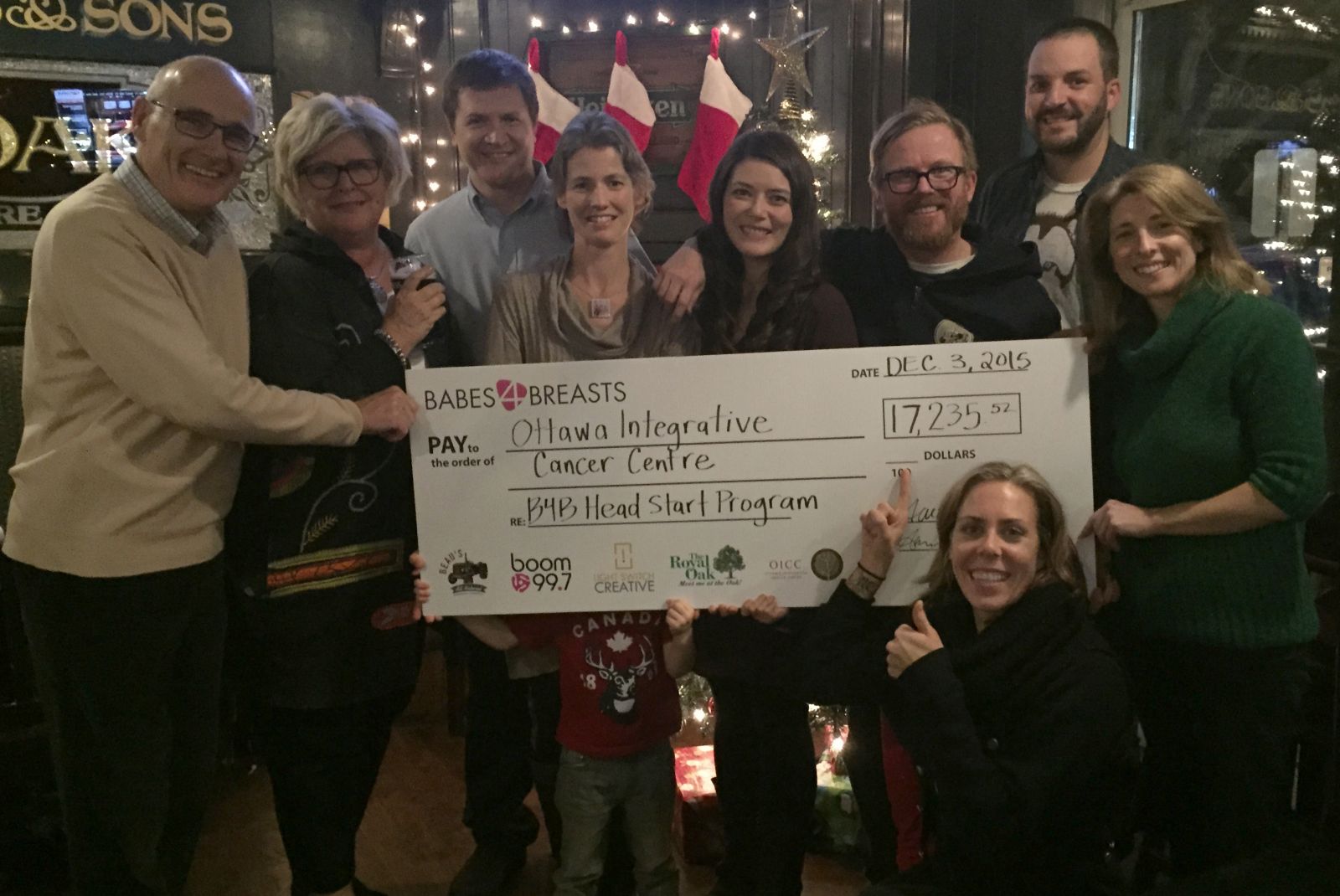 Jonathan Hatchell (CEO, Royal Oak Pubs), Louise Dixon (Senior Account Manager, Boom 99.7 FM), Dugald Seely (Executive Director, OICC), Sarah Young (Programs and Outreach, OICC), Ana Miura (Founder, Babes4Breasts), Chris Sheppard (Beau's All Natural Brewery), Dave Fenton (Beau's All Natural Brewery), Amanda Rheaume (Co-Chair Babes4Breasts), and Heidi Vincent (Marketing, Communications & Public Relations, OICC).
More News ...